You want to learn how to surf in Portugal?
Pode ser difícil aprender a surfar sozinho com uma boa qualidade técnica e em segurança. Felizmente, hoje em dia existem muitas escolas de surf em todo o país equipadas com surf equipment adequado a iniciantes (dá uma vista de olhos no artigo: "Como escolher a tua primeira prancha de surf?"). Teres aulas supervisionadas nesta fase inicial é crucial para a tua evolução e para aprenderes a respeitar o espaço e as prioridades de todos dentro de água, protegendo-te a ti e aos outros.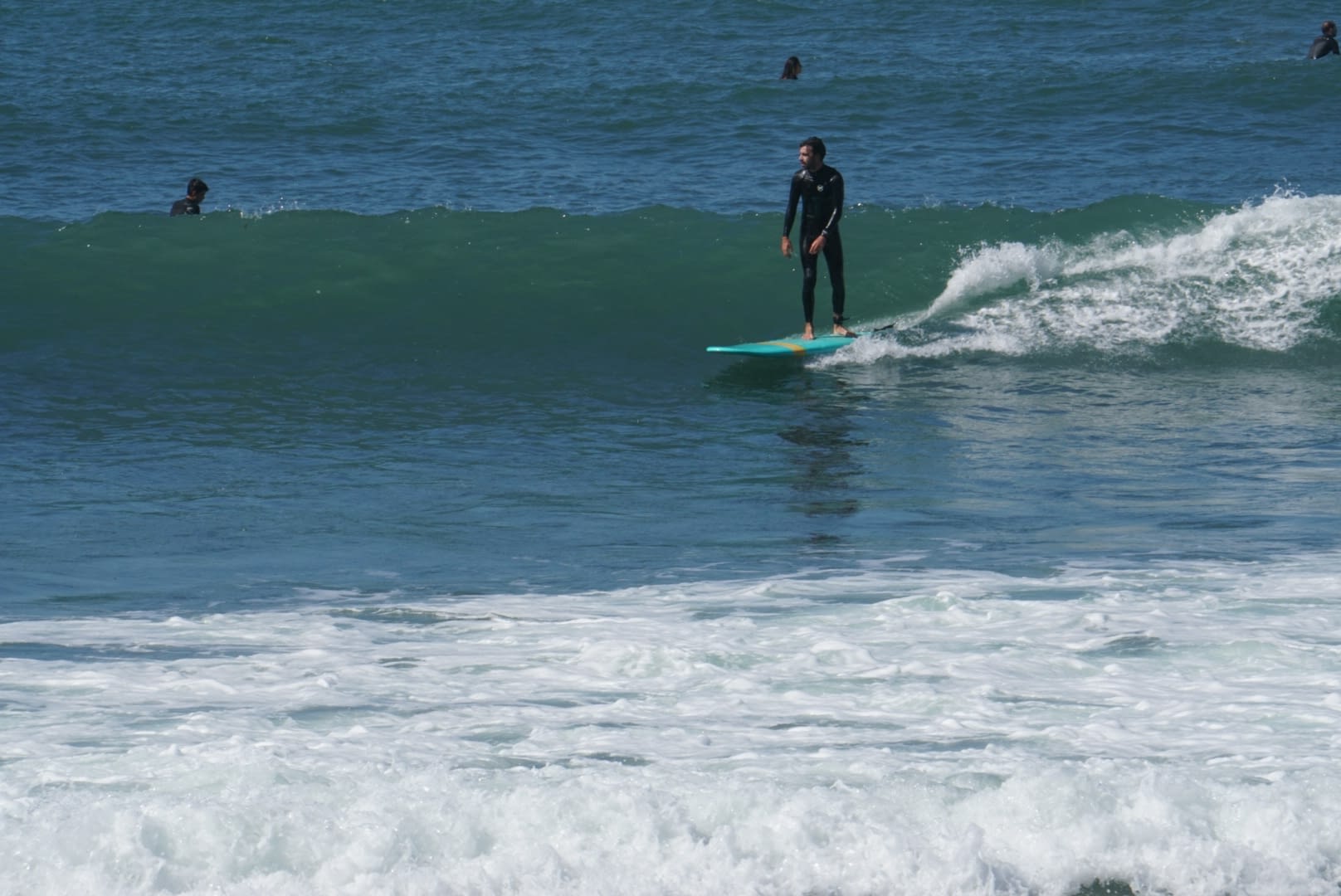 Why learn to surf in a surf school?
Embora existam muitos sítios onde alugar pranchas, aconselhamos-te a aprender a surfar numa escola filiada à Federação Portuguesa de Surf.
During the first few lessons you will learn the basics: how to do a take-off, how analyze and read the ocean, and above all the safety rules..
You will save a lot of time and progress much faster.
Find the best surf school in Portugal